How To Setup IPTV within TiviMate
IMPORTANT NOTE: We have found that setup within TiviMate will not work if your VPN is turned On. Make sure to turn your VPN OFF prior to integrating your IPTV Service within this app.
Step 1= Open TiviMate App and click Add Playlist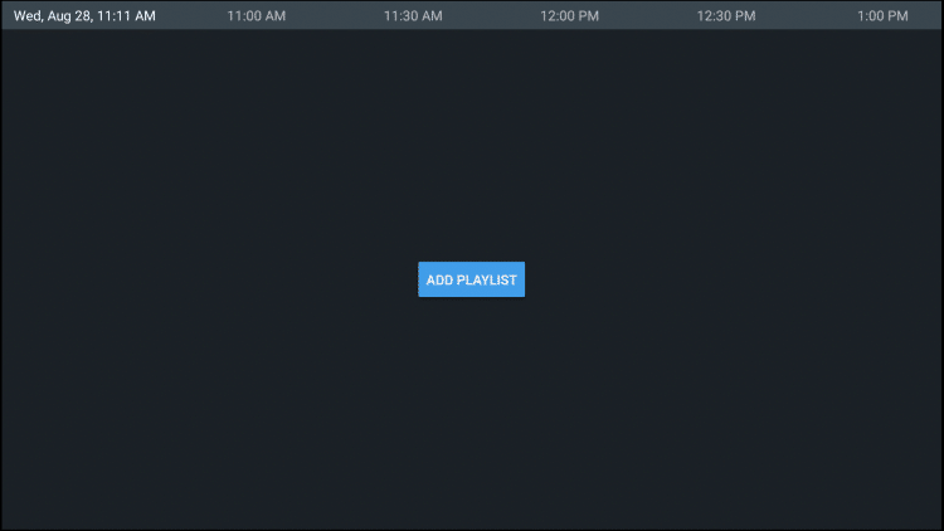 Step 2= Click Enter URL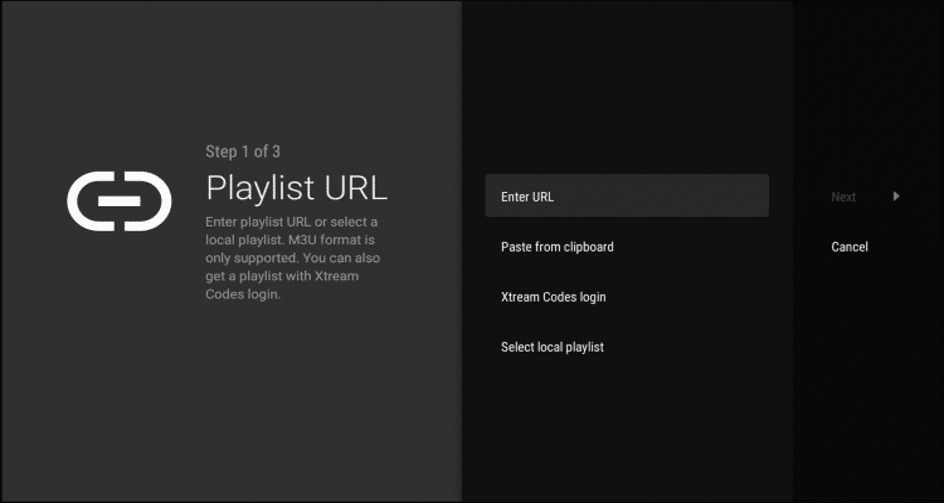 Step 3= You will use the m3u plus link we sent you here.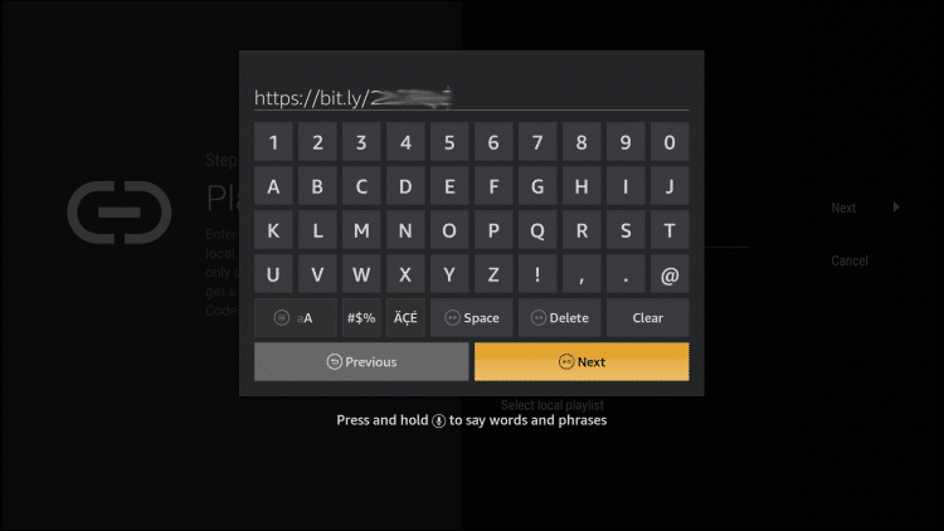 Step 4= Click Next.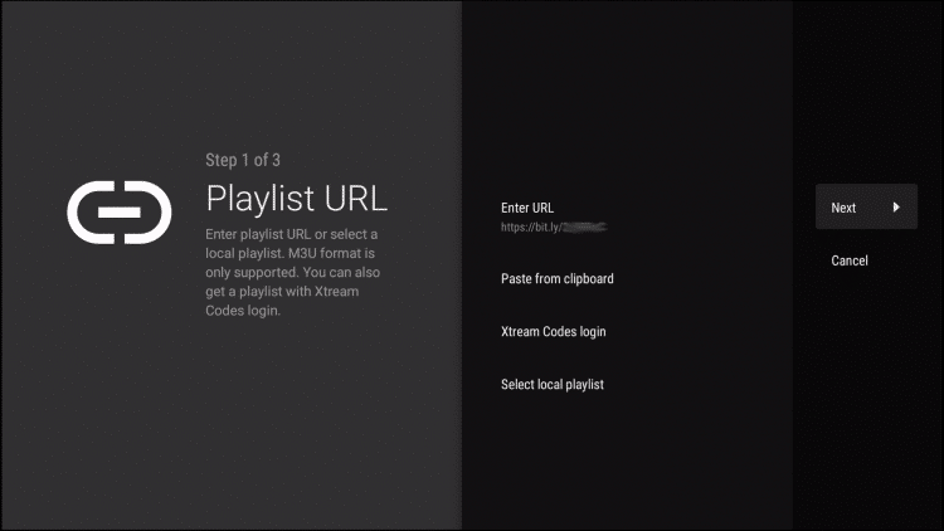 Step 5= Wait for Channels to insert.
* It may take some time to load, as the number of channels we offer is a little too high.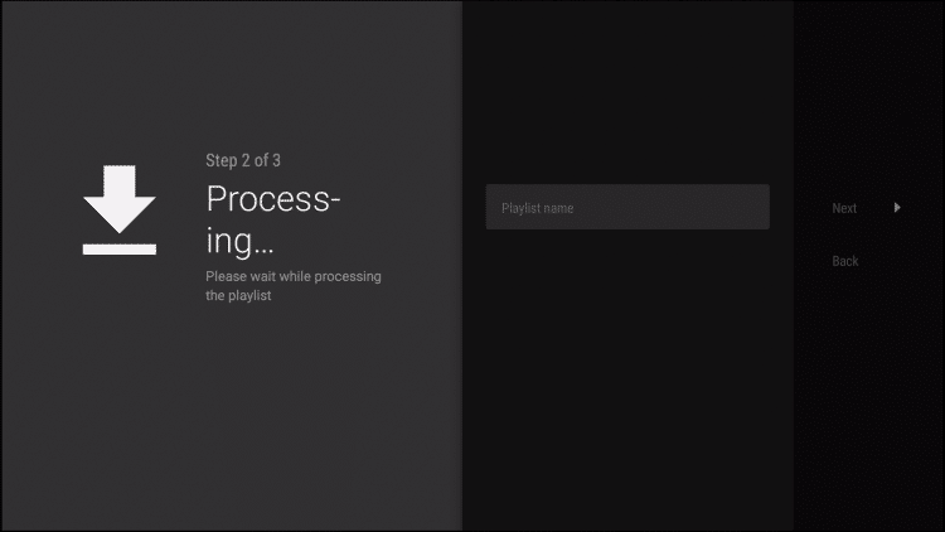 Step 6 = You will then see Playlist is processed message with Channel count and your Playlist name. Click Next.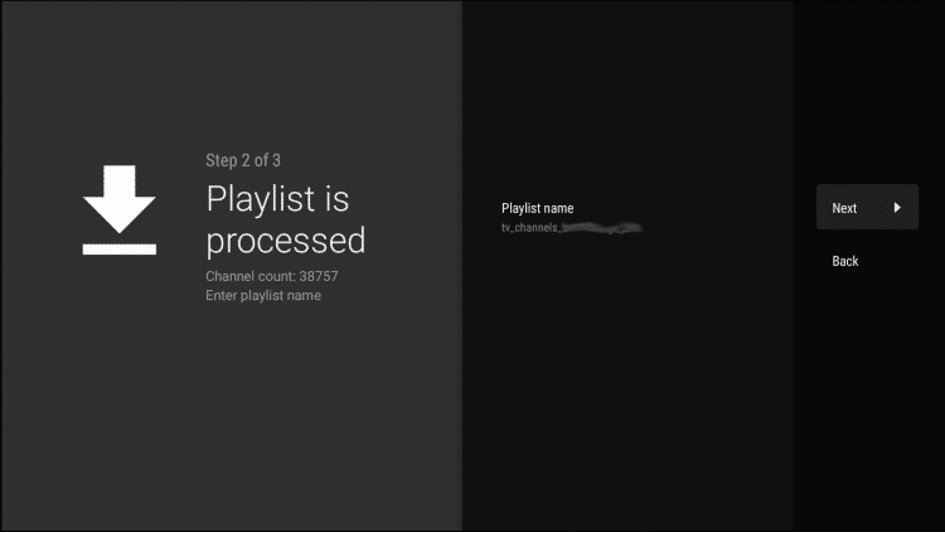 Step 7= Click Done.
Step 8= TV Guide will import and you are able to start viewing!